Seeing is Believing
See for yourself! Complete the form below
to get your free sample report.
All Reserve Studies Are Not Equal

SmartProperty offers the Living Reserve Study™ to help your community increase the usable life of your components and get control of aging infrastructure.
The Living Reserve Study™ is not just an electronic version of your reserve study. It's a series of tools to let you control every aspect of your asset management process, from tracking reserve component inventory to funding scenarios to tracking maintenance to managing capital improvement projects. See it for yourself with a sample report.
Our Reserve Analysis Reports help you quickly understand what you own.


What you will see:


Component inventory
Life cycle assessment
Snapshot of current financial condition
Multiple funding plan options

With SmartProperty, your data is available, organized, and usable in just one click.


Now that's smart!
Download our sample reserve analysis report to learn more about how the best community associations are controlling costs while keeping property values high with SmartProperty.

SmartProperty helps you forecast your property's capital reserve expenditures, so you'll never be caught by surprise again.

Plan with Accuracy
Quickly build forecasts, what-if scenarios, and strategies—without spreadsheets.
Save valuable Time
Store your files in the cloud foreasy access and better record-keeping.

Gain Peace of Mind
Collaborate with your team to better track reserve expenditures and protect your assets.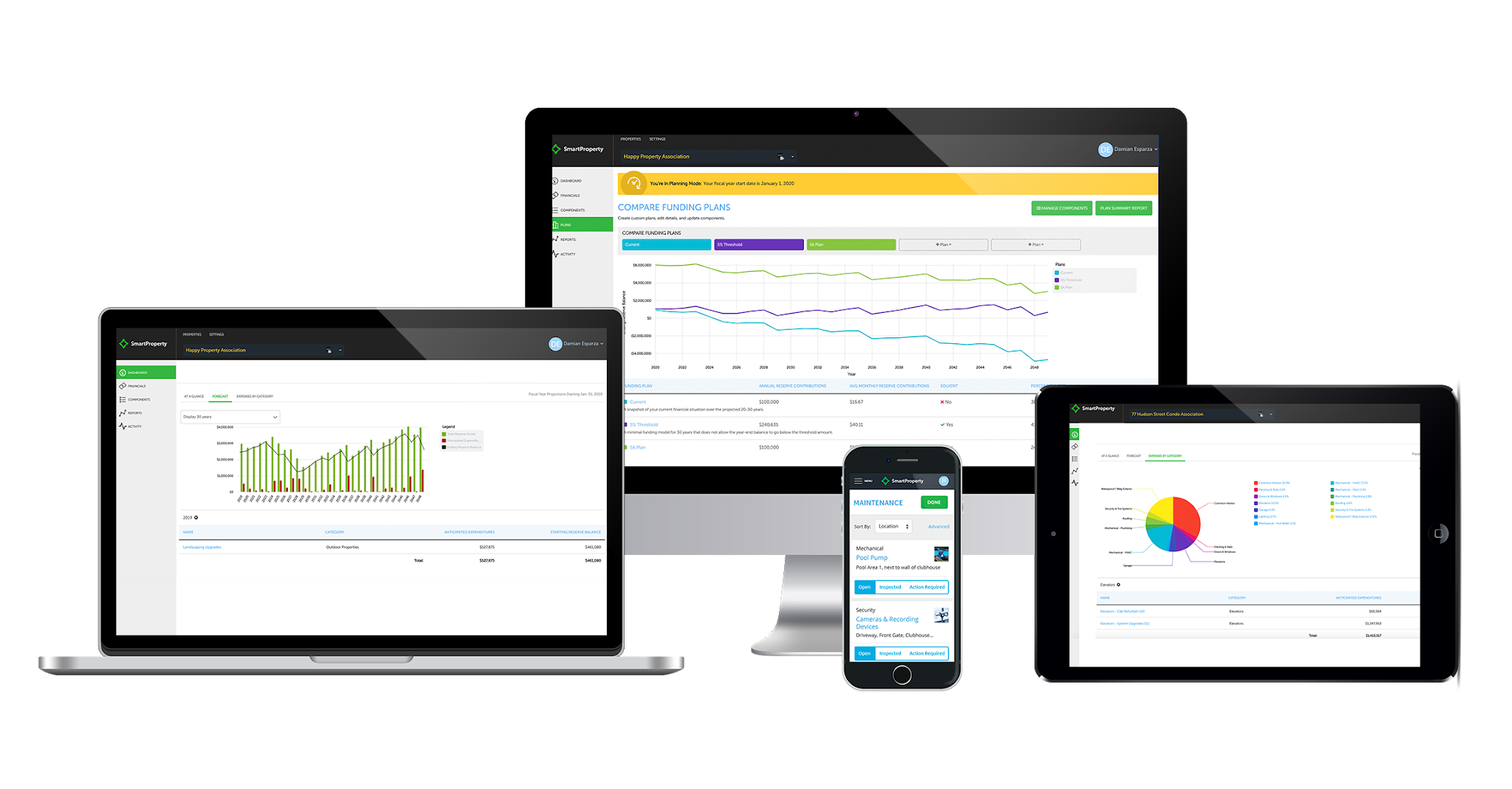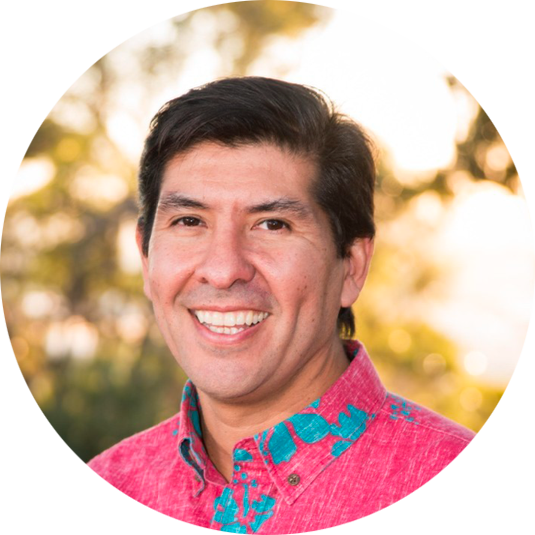 Why I Founded SmartProperty
I've been in this business for almost 20 years now and have been doing reserve studies since 2001. Over that time I've had the chance to work with thousands of community association boards and community association managers across the country
As I did, I started seeing a recurring pattern.
A problem that was highly frustrating to both my customers and me: reserve studies with missing components, that were hard to read (even for experts like me), and funding recommendations that didn't reflect the work the board was planning to do.
Almost every time, this led to hidden surprises like fee increases, negative hits to their percent funded, special assessments, and increased liability exposure for boards who're on the hook with a fiduciary to maintain.
If your information is buried in out-dated spreadsheets or previous board members' inboxes… It's nearly impossible to quickly see if your numbers work.
So I started working on new ways to manage capital reserves. I knew we were on to something when we helped a community association save their homeowners $20 per month in fee increases.
This is why I started SmartProperty.
We're a Reserve Study and Software company that helps community associations avoid hidden surprises, protect their assets, and reduce liability. At the same time, we make community association manager's lives easier by taking admin tasks off of their plate and helping boards make faster decisions.
With SmartProperty — everyone wins: board members, community association managers, and homeowners.
"Using Smart Property to track our condominium's reserve and funding requirements has been invaluable. The program allows you to make assumptions to best provide your board with costing and funding needs.
I highly encourage every HOA board to make use of this program."
"SmartProperty lets you forget about your dated, hard-copy spreadsheet and brings you into the new world of real-time planning and management.
It's the best capital planning tool I've ever seen."
"SmartProperty is allowing me to conduct "what if" analysis on our Reserve study in real time, without the clumsy old process of submitting marked up reports and waiting for a response.
I was able to evaluate all my proposed changes in a day, rather than a couple of weeks!"
"The Smart Property software is a real lifesaver for HOAs and their managers. The software provides live data and allows end users to update their asset data throughout the year. What I enjoy most is the ability to name and organize your assets."